JetBlog plugin has 4 powerful widgets for displaying posts in the most stylish way.
The blog posts list form is a very popular post layout among bloggers. This layout can be useful, making posts more clear to view and appealing.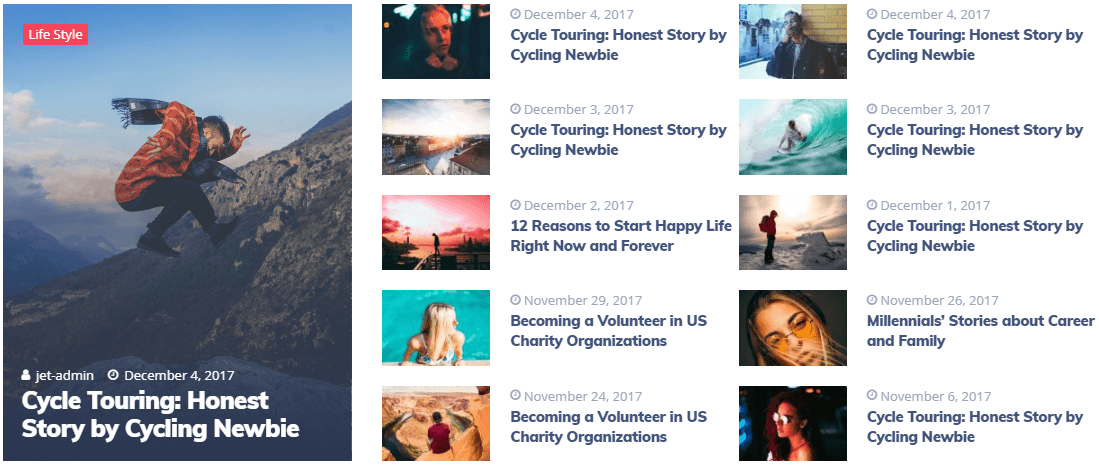 If you like the clean listing layout, then Smart Posts List widget will be definitely of help to you for displaying the posts. So let's walk through the process of using it.
Arranging post in the list form
Step 1 – Firstly, log into the WordPress Dashboard and create a page where you want to add the posts list form (or you can add it to one of your existing pages, just open it with Elementor editor).
Step 2 – Provide a page with the title and open it with Elementor page builder.
Step 3 – Drag and drop Smart Posts List widget to the page's canvas.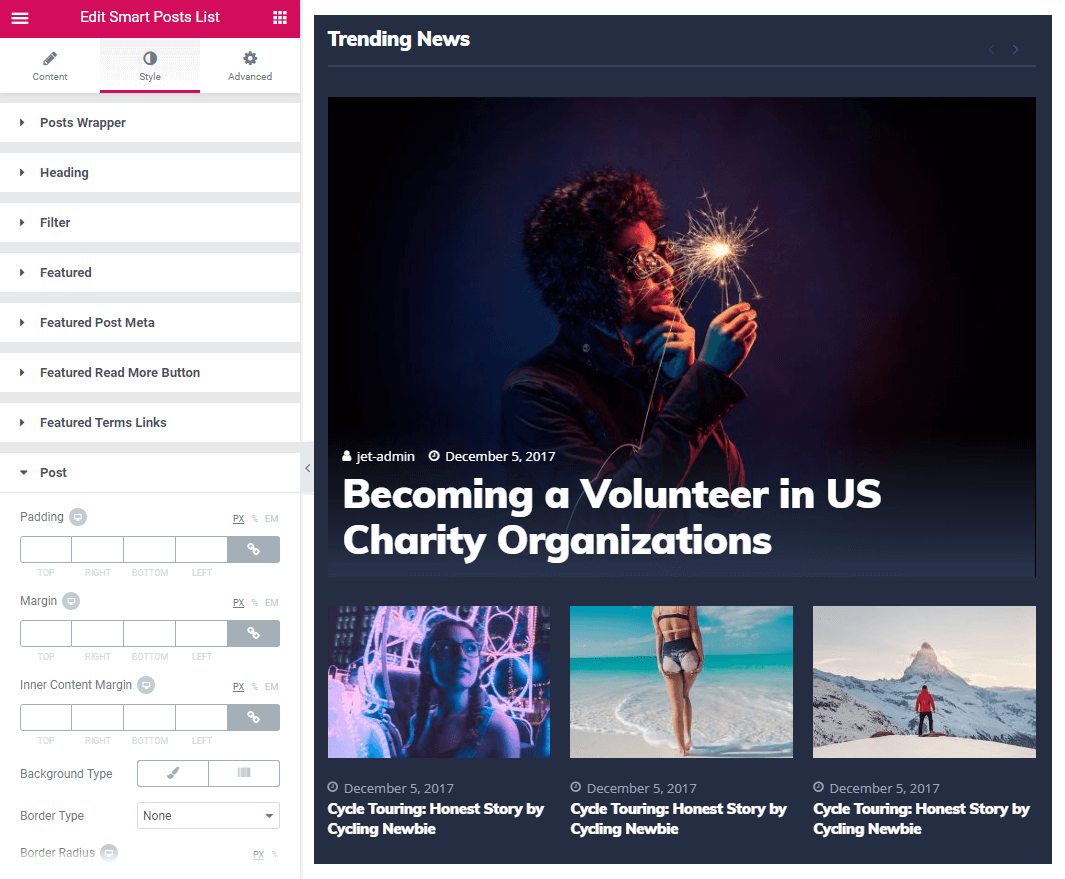 Step 4 – The lists layout is the default form of Smart Posts List widget, however, you have an abundance of customization settings for displaying post in the most stylish format.
Step 5 – After you have completed the customization, click the Publish button to save the changes.
Arranging posts
From this part of the tutorial, you will learn how to sort posts by specific taxonomies, tags, categories, etc. using Smart Posts Lists widget.
Step 1 – Proceed to the Content > Query & Controls directory in the widget's settings.
Step 2 – Define the posts type in the Post Type dropdown and select the way for posts querying.
The posts can be displayed by categories, tags, and IDs.
Step 3 – Furthermore, you are allowed to exclude some posts from the list. Just put the specific posts IDs in the Exclude posts by IDs field.
Step 4 – Enable the Filter by Custom Field option to filter the posts by custom field or custom field value.
Step 5 – After that, input the custom field key for the posts to show only those which have the custom fields.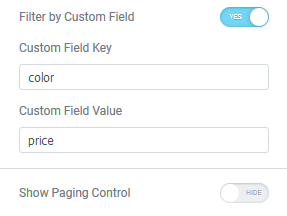 Step 6 – Specify the value by which the posts will be sorted in the Custom Field Value empty field.
Step 7 – If you want to display the filter, just enable Show Filter by Terms option.
Step 8 – In case you want to display the dynamic content in your list format, toggle the Use Custom Query button.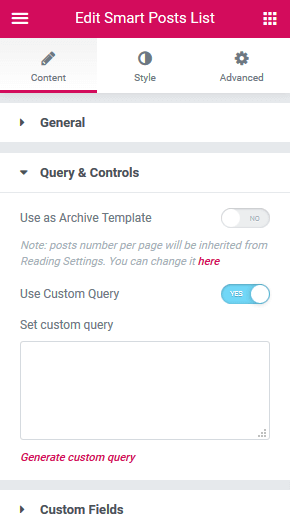 Step 9 – Afterward, an empty field will appear where you have to paste the generated code for posts query.
In order to find out how to generate the code, feel free to walk through this guide.
Now you see how easy it is to showcase post in the form of a list with the help of Smart Posts Lists widget from JetBlog.