JetEngine functionality allows you to create a Custom Content Type and a Listing template for it. That Listing can be further displayed via the Listing Grid widget or block but you can't query it. To decide what CCT items to add to the list, you will have to use the Query Builder. Custom Content Type Query allows you to create a more precise list of items and display them via Listing template and Listing Grid.
Let's go through the settings.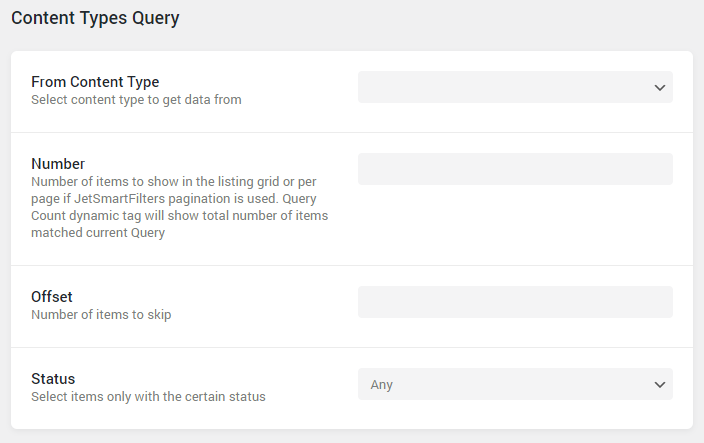 From Content Type. In this drop-down menu, you will find all created Custom Content Types, so choose the one you need;
Number. Define the number of items that will be shown in the grid. If you add the JetSmartFilters Pagination to the Listing Grid, this feature will define the number of items per page;
Offset. Type here how many of the first posts you would like to skip;
Status. Only the items with the status you have chosen here will be added to the list.
That is all for the Custom Content Type Query type. Create a precise list of items and display it wherever you want!