With JetPopup plugin you are able to connect the appearance of the popup with a widget in a few clicks. Let's learn how to do that!
Adjusting triggers for appearing a popup
Step 1 – First of all, you need to click Edit option in the right top corner of the widget, which you want to hang a popup on.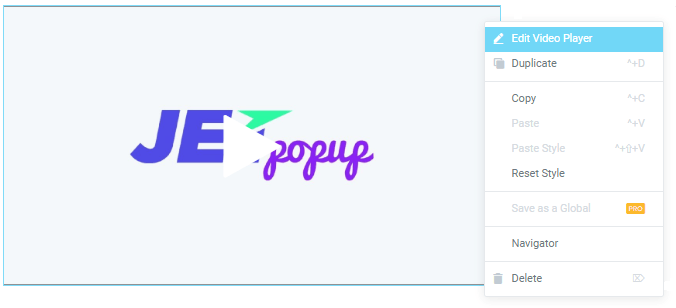 Step 2 – Now you can see a panel with widget settings on the left. Go to Advanced block and open JetPopup section.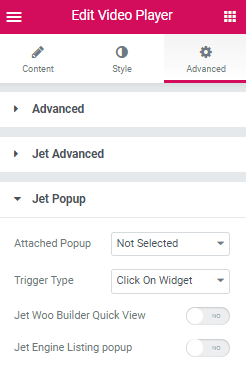 Step 3 – In the Attached Popup field you need to select an appropriate popup template. Also there is Trigger Type option, where you can specify when the popup is going to be shown on the page.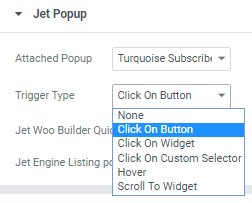 Select Click On Button if you want the popup will appear by clicking the button in some specific widgets, which includes it (e.g. JetElements Posts, Animated Box, Pricing Table widgets).
Click On Widget function allows setting appearance of the popup when a visitor clicks on the widget.
Using Click On Custom Selector option you can insert a custom selector from the widget, which will be a trigger for displaying the popup. Push F12 button on the keyboard and copy the selector inside the used widget. Then you need to input the selector in the Custom Selector. Don't forget to add a dot before the selector.
Enable Hover option if you want the popup will emerge by hovering on the widget.
Scroll To Widget option lets to show the popup when a visitor scrolls to spot where the widget is located.
Great! Now you know the function of each trigger type of JetPopup plugin.