Products List widget from JetWooBuilder plugin helps you to showcase the WooCommerce
products into attractive list layouts. With this widget, you can create stylish lists with products for your online store in a few clicks. Let's commence.
Creating a Products List
Step 1 — Beforehand you need to create a Shop page with JetWooBuilder. Follow this guide to know how to do it. Then, open the needed page and drag-n-drop the Product List widget to the section where you want to place it. After that, you will see your products displayed on the page in the form of a list.
Step 2 — Then, navigate to the Content settings block. In the General settings section, you can select the Layout and set Products Number.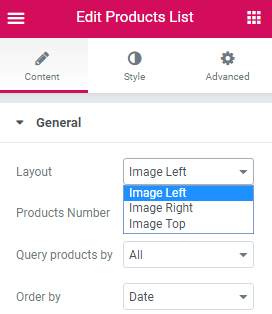 The great thing here is that you're able to Query products by different taxonomies, such as Featured, Sale, Tag, etc.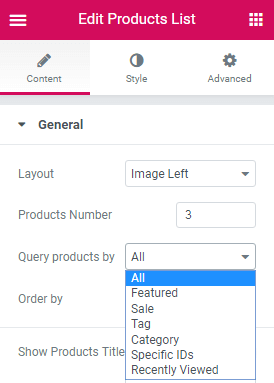 You can also Order products by Date, Price, etc.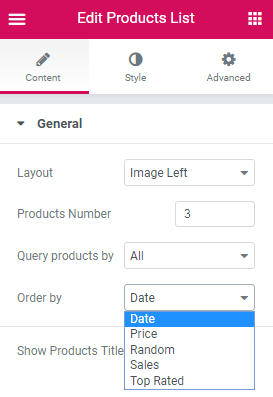 By the way, you can enable or disable Products Title, Featured Image, Product Price, Rating, and Add to Cart Button.
Also, you can Use default ajax add to cart styles. This option enables default WooCommerce styles for "Add to Cart" ajax button. The last thing in the General settings block is the opportunity to enable Quick View and set the Button Order for it.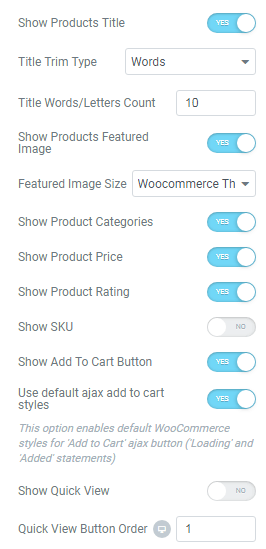 Step 3 — Afterward, navigate to the Quick View section. In that section, you're able to select the Icon for the Button and its text and choose its position.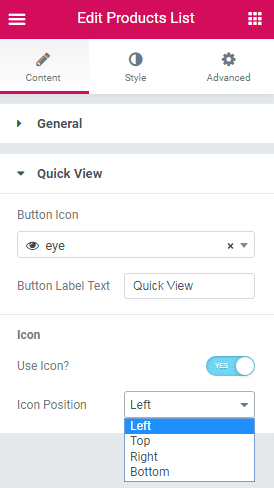 Step 4 — Moreover, you can change the appearance of the Products List in the Style settings section. There's the ability to change every item and customize it according to your preferences.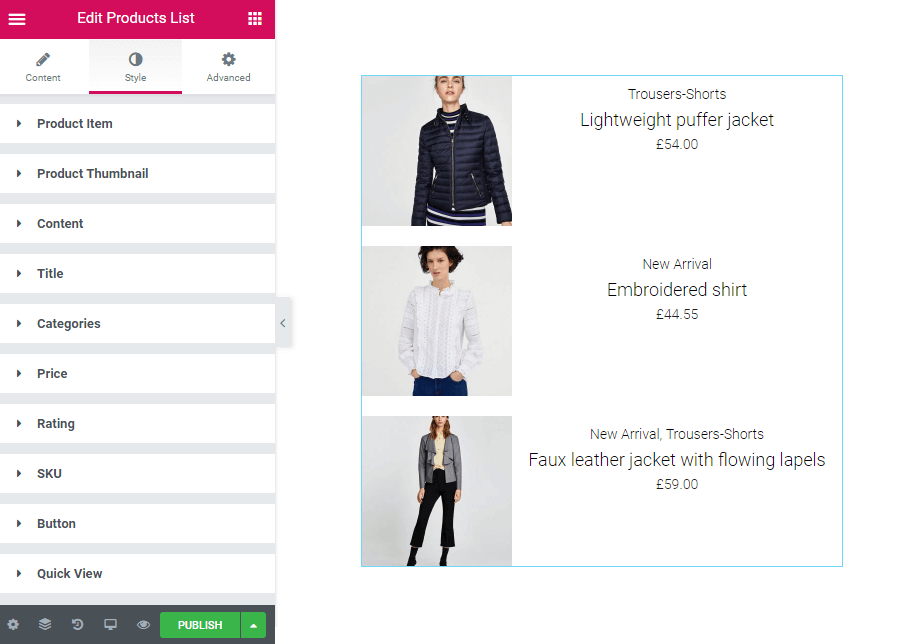 Step 5 — When you're done with all the settings click on the Publish button and preview how your Price List looks like.
Congrats! Now you know how to display your products in the most eye-catching way with the help of Products List widget.