Are you running an online business and need a reliable solution to help spur a subscription to your site?
Drip content and different kinds of membership are one of the most profitable businesses today. It allows customers to interact with you in different ways. Therefore, it is critically important to select the right solution. Because a well-thought-out, working site gives more opportunities for development and profit.
What Are the Membership Plugin Features?
With WordPress membership plugins, you can:
restrict your content to some users and give access to others;
allot paid and free access to different content on the site;
send newsletters to members of your community;
accept payments.
This form of interaction with clients is incredibly convenient for educational projects. For example, if you sell drawing lessons, you can upload several videos for free access, and a person gets actual professional classes only by purchasing a pass.
Membership plugins allow you to create different levels of access. So, participants of one plan will not have access to the materials of other participants.
Most WordPress plugins allow you to accept payments via PayPal, Stripe, and Braintree and
keep a payment log in the admin panel.
Before You Start: WordPress Membership Plugins Questions to Check
There are several membership plugins for WordPress. This article will consider the most convenient, practical, and functional plugins.
But before you make a choice, answer a few essential questions. Please write down the answers. They will help you select the best option.
Do you want to create a paid membership or give out subscription-based content?
Do you need the ability to send emails to clients?
Is it essential for you to be able to choose multiple plans?
Do you need the ability to set up automatic payments?
Do you need the ability to customize different roles?
So now you have clear criteria for what a WordPress plugin needs and what to install. Next, let's choose the best solution for your website.
Choosing the Best WordPress Membership Plugins
Let's compare the features, costs, advantages, and disadvantages of WordPress membership plugins.
Ultimate Membership Pro is a plugin with extensive membership options. It allows you to set up and work with many membership levels based on a free subscription and recurring payments.
Price: The plugin provides a one-time purchase, costing $59. The developers also offer a package with add-ons, which costs $149 per year.
The add-ons package includes two-factor authentication, widget restriction, payment reminders, and more.
Capabilities:
set up different subscription options – multi-level, paid, free, unlimited, etc.;
share content with a limited number of people or publish it to all participants;
import and export users;
access the site using social networks;
integrate one of the eight payment methods;
easy integration of mail services;
easily set up recurring subscription payments;
set discounts for WooCommerce products.
Pros: The membership's simple configuration and extensive features provide you with all you need to provide consumers with a pleasurable content experience. You have complete control of what your client sees and how they see it.. You can also set up additional sales or recurring payments with a single click.
Cons:
There is no way to edit page templates.
Some users get confused by a large number of settings and features.
There is no free version.
Example site with Ultimate Membership Pro: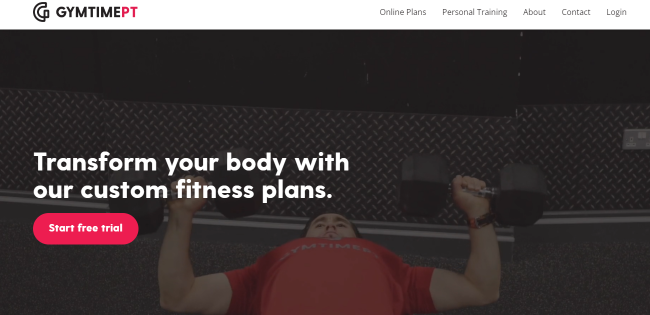 Summary: This plugin is excellent for those requiring comprehensive membership options. Its diverse functions and options allow you to customize the plugin specifically for your project, make repeat sales, and even process late payments.
JetEngine is a plugin that will help you create a membership-type website from scratch. You won't need many plugins to set up payment gateways and display conditions. Likewise, you don't need to be able to write code to construct it. Everything can be created in a few mouse clicks.
It doesn't matter which membership website you want to run. It could be an online course membership platform with a language level, some Bronze/Silver/Gold membership, or any custom-designed program that the user has to buy access to.
Price: JetEngine costs $26 per year.
Capabilities:
set up multiple memberships from 0;
built-in user registration forms;
choice of roles;
easy installation and configuration of membership plans;
ability to edit profile pages and roles;
easy content publishing;
import/export your customer profile presets;
easily set up payment methods (including PayPal, WooCommerce, Stripe);
ability to create separate sale, payment, and thank you pages;
communication through contact forms and by sharing information.
Pros: The plugin has many features that professionals will appreciate. It allows you to develop a site exactly as you imagine it. You can set up different memberships and subscriptions and create personalized content quickly and easily.
Furthermore, with the Dynamic Visibility module, you can enable/disable the download of digital content or even set content to be unlocked based on progress (ideal for online courses). Therefore, implementing the different required options on the website is extremely convenient. However, to fulfill all your plans, you will need to understand how the plugin functions.
Cons:
Advanced settings can be pretty complicated for a novice user.
Lack of custom style options.
Example site with JetEngine: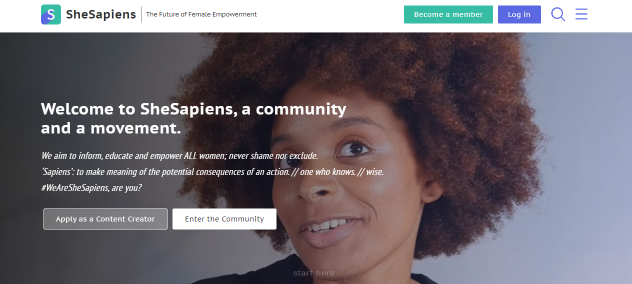 Summary: The plugin is ideal for setting up different subscription options, creating pricing plans, ensuring content distribution regularity, and providing ways to communicate with customers. JetEngine is a cool option for advanced WordPress developers who want to take advantage of more interesting features for customizing membership websites.
The following exciting plugin is ARMember. This plugin helps provide educational and consulting services, build communities, and provide exclusive content. You can set up different types of payments, create member profiles, and integrate forum features with them.
Price: The plugin costs $59.
Capabilities:
templates and constructors of different forms: payment, captcha, registration, login, etc.;
built-in content protection systems;
extensive options for setting up payments — one-time, regular, etc.;
ability to set up multiple membership types;
possibility to log in using social networks: Facebook, Google, Twitter, LinkedIn, Instagram, and Tumblr;
ability to integrate with forum plugins;
ability to set limits for WooCommerce products.
Pros: The highly customizable plugin allows you to create an educational membership platform, course, or community. You can set up different types and forms of membership for your clients. Users also remark on the quality of the support service.
Cons:
Inconvenient customer management system.
Upsell feature works worse than similar plugins.
Example site with ARMember: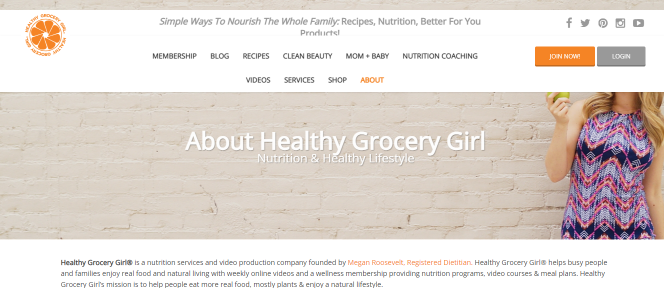 Summary: This plugin will become a reliable assistant if you decide to create a subscription community or record an online course. But if you plan to upsell existing customers, consider other plugins.
It is compatible with all WordPress themes and allows you to create various membership alternatives because it combines many features with an easy installation process. Therefore, it is perfect for novice users with no programming experience.
Price: This plugin has three price options:
Basic: $249 per year: connects to one site.
Plus: $399 per year: connects to two websites.
Pro: $549 per year: connects to five websites.
Capabilities:
creates both paid and subscription-based content;
creates online courses;
ability to create coupons;
ability to create communities;
ability to build a payment page with dynamic prices;
integration with a large number of payment systems.
Pros: The main advantage of this plugin is the ease of setup. It gives the option to set up multiple membership levels for a newbie. In addition, it integrates well with themes and various WordPress plugins.
Cons:
High price.
Poor choice of template customization options.
Example site with MemberPress plugin: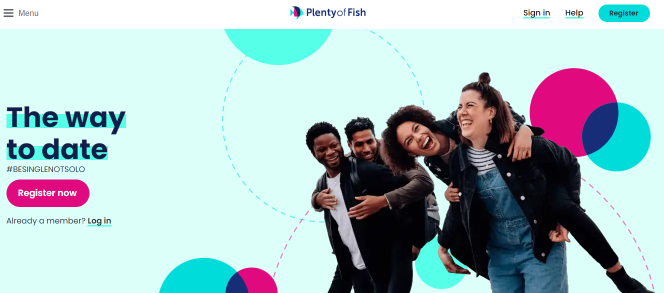 Summary: If you are not coding savvy but need advanced customization options for your membership site, feel free to choose this plugin.
Restrict Content Pro is great for large companies that need to manage the membership of many people. The intuitive setup, different membership levels, and the ability to automate processes make this plugin suitable for large projects.
You can add moderators who will work with community members or work with applications independently.
Price: The plugin has several pricing options:
Free plan – on this plan, the plugin has limited functionality. But you can still accept payments, limit content, and create memberships.
One site – $99 per year. You have advanced settings for one website on this plan and can use the support services.
Five sites – $149 per year. This plan has the same features as the previous one, but you can use the plugin for only five websites.
Unlimited – $249 per year. On this plan, you have advanced features for a non-restricted number of sites.
Capabilities:
various subscription and membership options;
performance reports;
options for customizing welcome messages;
payment integration with Stripe, PayPal, and Braintree;
integration with mailing services.
Pros: Integrating different payment systems and exerting control over community members allows you to provide quality services to your customers. This plugin works with WooCommerce and other WordPress plugins.
Cons:
Price.
Limited advertising and promotion opportunities.
Example site with Restrict Content Pro:
Summary: It is an excellent gain and suitable for those who prefer few settings and features. The free version lets you evaluate Restrict Content Pro and decide if it's right for you or not.
S2Member is the most popular plugin among aspiring entrepreneurs. Why? You can install it for free. Due to the wide range of features of the free version, it is often used by entrepreneurs and beginner users.
It allows you to customize the issuance of content according to the subscription and securely accept payment. You won't be able to set up a one-click payment as in the paid version, but you will still be able to serve your customers. The plugin developers do not provide support, but you can contact the forum meant for plugin users if something does not work.
Paid plans have a one-click opt-in feature and the ability to create multi-level memberships and generate coupons.
Price:
Framework plan – free.
Pro plan (for one site) – $89.
Pro plan (Unlimited) – $189.
Capabilities:
ability to hide content and open it after payment;
integration with PayPal, Stripe, and other payment systems;
ability to manage contacts manually;
ability to create payment and thank you pages;
integration with email marketing services;
integration with WooCommerce.
Pros: The main advantage of this plugin is the ability to use S2Member as a free WordPress membership plugin, which allows you to create full-fledged communities and provide information by subscription.
Cons:
Few features and customization options.
Lack of support.
Example site with S2Member: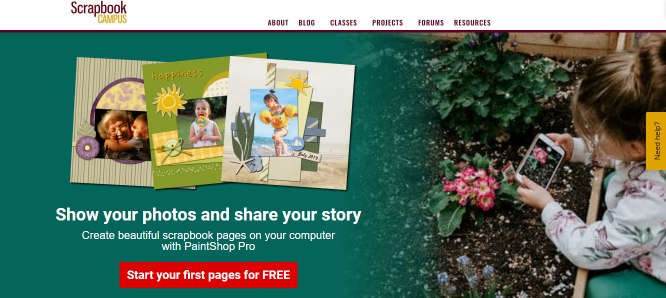 Summary: This plugin is great if you're starting with a community or online course but are unsure if you will continue. The several training videos and articles available will help you set everything up correctly.
It is a plugin that allows you to sell products only to a limited number of customers – those who have registered on your site. Unfortunately, the WooCommerce Membership plugin doesn't give you the option to accept payments automatically, so you'll have to use other technical solutions. But you can restrict content and access to individual products. The plugin uses the power of WordPress and WooCommerce.
Price: $199 per year.
Capabilities:
flexible membership settings allowing you to subscribe to your users manually or automatically;
ability to hide some content;
ability to create rewards for members (for example, free shipping, discounts on product groups, etc.);
ability to export and import information about users;
integration with WordPress plugins and forms;
possibility to set up email notifications.
Pros: This plugin is handy for online store owners. With it, you can hold limited promotions, reward regular customers, and notify them of all available new products.
Cons:
Limited functionality.
The need to install other plugins for accepting payments.
Example site with WooCommerce Membership Plugin: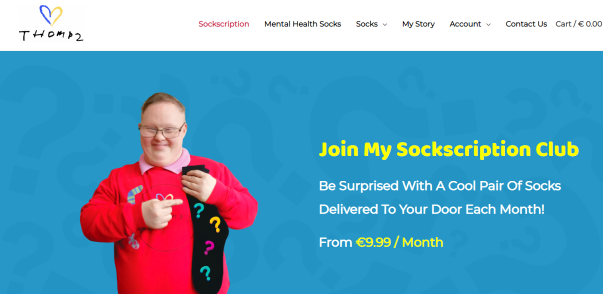 Summary: If you have an online store, consider this plugin. It does not provide such comprehensive options for setting up membership as others, but for most online stores, the functionality is enough.
FAQ
Which WordPress membership plugin should I choose for my site?
As I wrote at the beginning of the article, you should focus on your tasks. 
1. Ultimate Membership Pro and JetEngine would be perfect for people who need advanced features and want to do something unique. 
2. ARMember and MemberPress are suitable for educational projects. 
3. Restrict Content Pro is great for large companies that need to manage many registered members.
4. S2Member is a simple plugin with a free version, and it's excellent for beginners. 
5. WooCommerce Membership Plugin has the best options for e-commerce projects.
How to install a new WordPress Membership plugin?
Before installing, buy the plugin from the provider's website (which one you chose) and download the plugin's archive from your account. Then locate the dashboard on your WordPress site, go to the Plugins tab and click on "Add New."
Are these all membership plugins, or are there more?
Of course, there are many other WordPress membership plugins. In the article, I have collated the most popular: Ultimate Membership Pro, JetEngine, ARMember, MemberPress, Restrict Content Pro, S2Member, and WooCommerce Membership Plugins.
Is it possible to change one membership plugin to another?
Yes, but you may lose some of the information or subscriptions in this case. Before migrating from one plugin to another, make sure to export all important data.
Conclusion
Creating a membership website is fascinating. As you can see, there are a lot of opportunities for creating a WordPress subscription website today. In addition, you can customize everything either from templates or by using custom settings.
Therefore, to generate the checklist you need for a membership site, explore the most popular plugins (features/prices/support) and select the one that best suits you. And do not forget to share in the comments what you have chosen.