The WordPress Admin Panel, also called the admin dashboard, is essentially an instrument panel to set up and manage the entire WordPress site. You must first go through a login page to get into this area. The login page is the first screen appearing when you start working with your business or blogging site. While in some cases, it's totally appropriate to leave the default WordPress login page unmodified, creating a custom login page can improve user experience, enhance the site's sellability and even help develop your company's branding. This article will justify the importance of login page customizing and discuss the most convenient methods for this, focusing on plugin solutions.
Why Is It Better to Customize WordPress Login Page?
WordPress powers nearly half of all websites on the Internet. Users with no coding experience get armed with tons of sophisticated yet easy-to-learn tools to create unique professionally-looking sites. Taking into account the abundance of modifiable WordPress themes and building plugins, webpages with default designs are becoming rare. Frankly, paying for a website and finding exact elements that appear on other pages may feel a bit diddled.
So when is it OK to leave the WordPress login page untouched? It is only appropriate if you have created a website and you are the only person with access to the admin panel. In all the other situations, being able to modify a login page and add new features brings many benefits. And here is why.
Many users know about how customizable the front end of WordPress sites is. Most of them will be surprised to learn that the back end of their websites is just as flexible as the front. Seeing a login page tailored to their needs will increase their confidence in their website developer. One—it shows that you know all the ins and outs of the WordPress platform. Two—you are willing to work on every little detail to satisfy clients and help their businesses, unlike some other developers.
Apart from uplifting a brand's identity, a custom login page provides a unique user experience, improved navigation, and even enhanced site security.
What Can Be Customized?
The default WordPress login page isn't exactly appealing to look at. Upon accessing it using your favorite method, you'll be presented with the WordPress logo followed by the login form. It consists of:
input fields Username and Password;
Remember me checkbox;
"Log In" button.

The standard login page has just enough functionality, but what about all the gray space around the login form? Is it possible to do anything about it? Sure, read on.
Visual appearance of the page
Imagine running a website and willing the visitors to sign in to get premium content. On their way to a premium account, they must go through a dull login page that looks nothing like your site. Some visitors may find it suspicious. Others will just note that this part of an otherwise beautiful website was left without the designer's attention.
Customizing the login page may deliver the most value to website members even before they log in. Every element can be modified to follow branding regulations. Changing the WordPress logo is one thing that almost everybody does when creating a WordPress custom login.
Changing fonts, colors, opacity, and gradients of a login form is another option frequently used to enhance user experience. But a real game-changer is playing around with the background. Go ahead and add an image or a video, or combine a few pictures in an animated slideshow.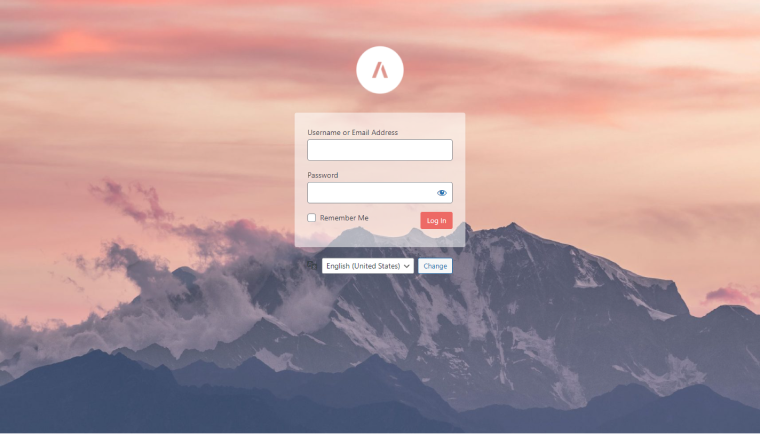 Using opacity instruments with the background image and login form may create a unique effect of the sites and login page singleness. This way, visitors don't feel like they must leave the site to log in. You can even style the login form like a pop-up with your homepage as a background.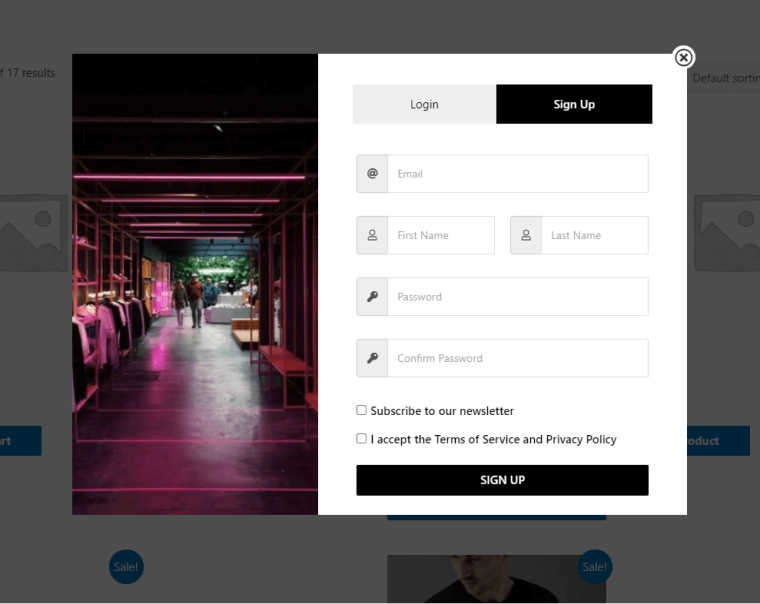 Adding new functional features
Creating a custom WordPress login is not only about adding colors, pictures, fonts, and other visual effects. The empty space around the login form can be used to promote something on the page. A widespread practice is splitting the screen into two columns where one contains the login form and the other points to certain aspects of your business. It can include navigation links or various calls to action.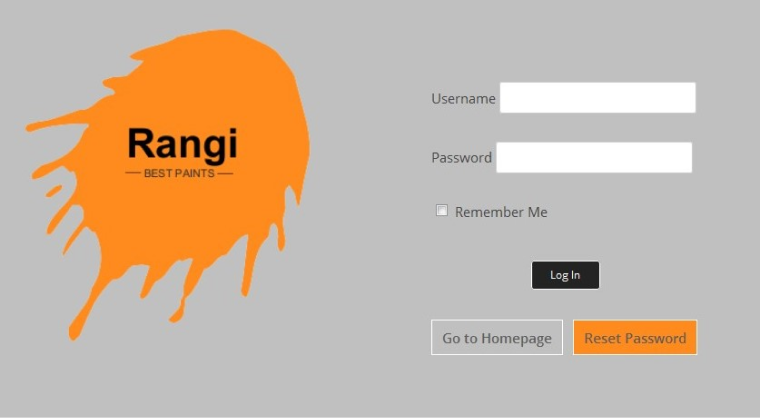 There's a great option to create a social login in WordPress if you want to allow users to log in & register using widely popular apps like Facebook, LinkedIn, Google account, etc.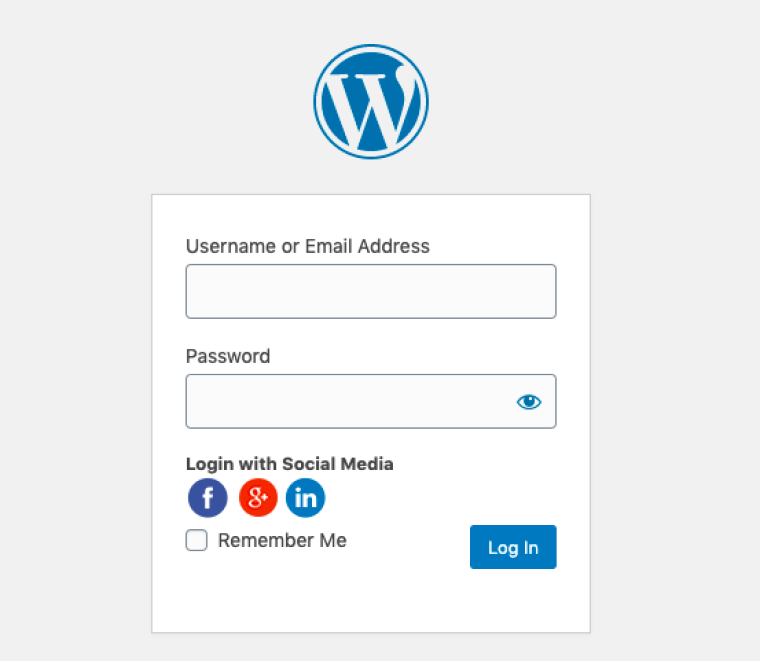 This way, users' pictures from social media accounts will sync with the website, and they don't need to create a new account just for registration on one site.
Say goodbye to standard WordPress error messages and make login page styling more personalized. Typical error messages like "Invalid Username" and "Invalid Password" provide hints to someone trying to gain access to an account unrightfully.
Finally, set up a reCAPTCHA in the WordPress login form to effectively fight spambots.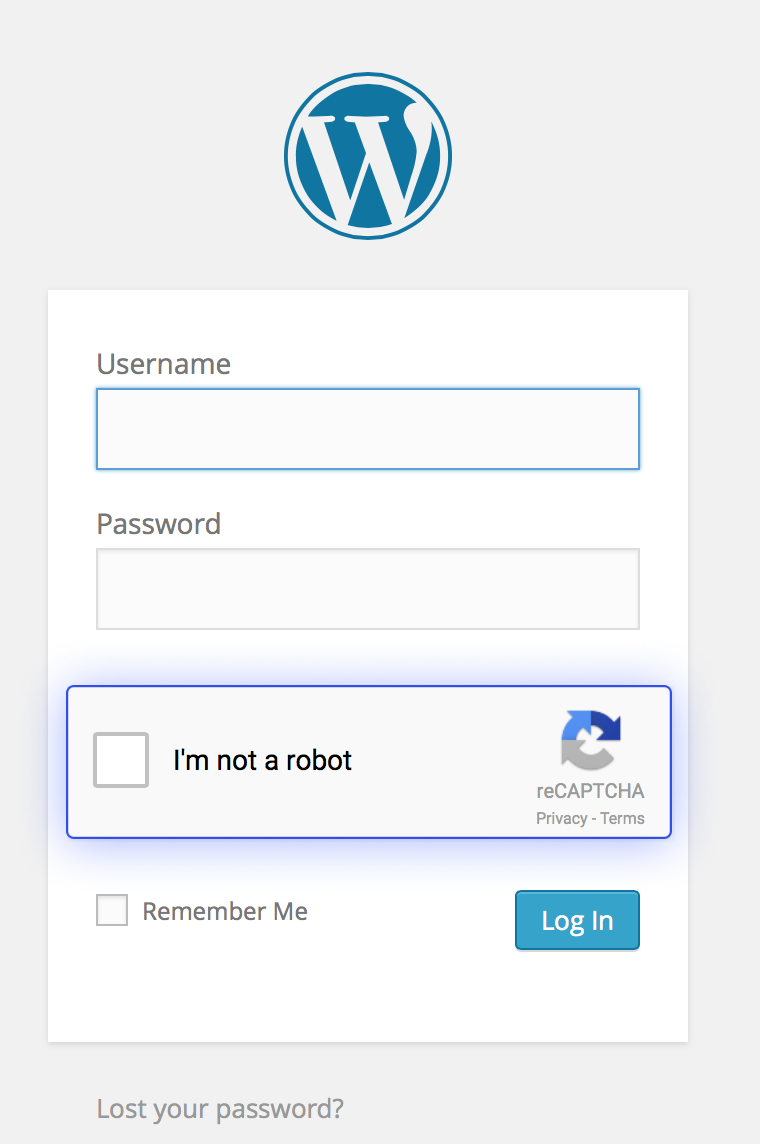 There are many features that can be added or changed in the WordPress login page. Let's now see how it's done.
WordPress Plugins for Login Customization
Of course, you can change everything in WordPress by working with code snippets. The same holds true for the login page. The design can be redone through custom CSS or creating a stylesheet. But, WordPress wouldn't be WordPress if there were no plugins for all these changes.
For those not willing to get their hands dirty with coding, there is more than one solution for every problem. Some plugins are designed to tackle only one particular task, while others are all-in-one solutions. I made a list of the most versatile tools suitable for creating custom login pages.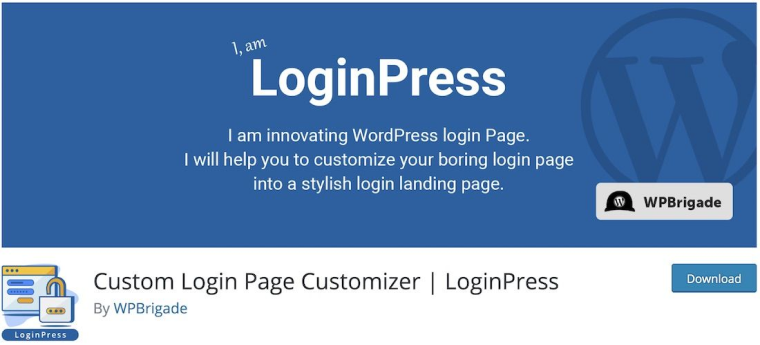 LoginPress is a popular plugin that packs everything necessary to customize every detail of a login page. Adding a new logo, linking it to a web page, or switching a background image takes only a few clicks now. The changes are available for preview during work, so there's no need to guess how the final creation looks. LoginPress has two advantages over many other solutions. It is lightweight, so it will not add to loading times. The second one is that it's a responsive plugin that automatically adjusts the login screen to any device.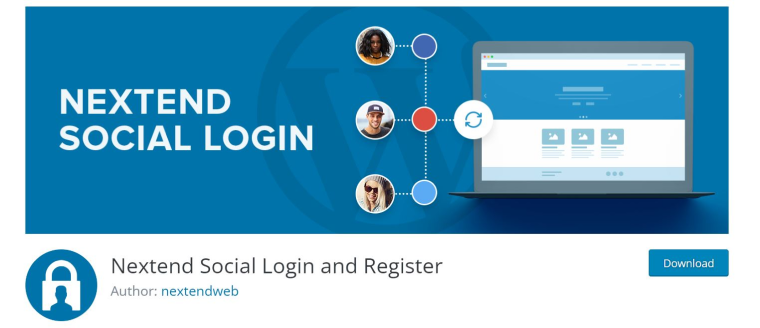 As mentioned above, using information from popular social networking services to sign in to third-party websites has many advantages. For the users, it offers a hassle-free registration and logging-in method. For the site admins, it brings additional information about users.
Nextend Social Plugin makes it easy to use the benefits of social login. The text and buttons are editable, and the avatars of all the major social media are there to make the customization process quick and smooth. It's absolutely recommended to try this plugin for a better user experience!

This is another all-in-one solution. Each of the tools it uses is simple, but using these tools in a bundle gives you a professionally-looking page perfectly fitting with the branding. The customization results are shown in real-time, with the possibility of saving the changes during the process. If there's no time to create a WordPress login page from scratch, choose from various available templates.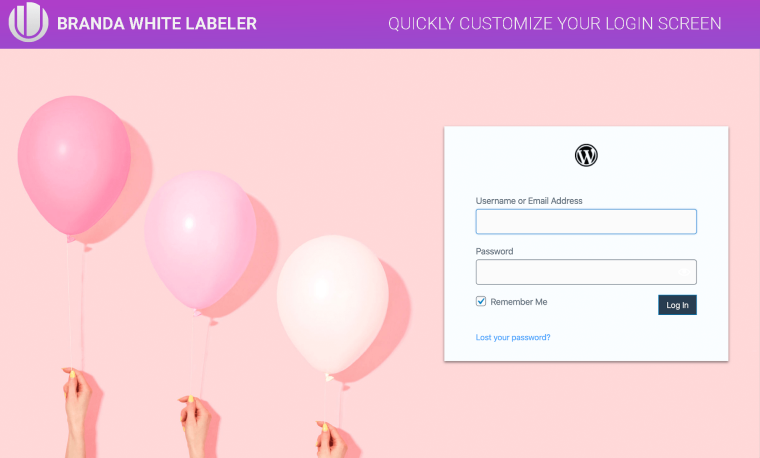 This plugin allows you to white label WordPress front end to back end, including the login page, without coding. It is helpful if you aim at rebranding the entire site. A very cool feature of the Branda plugin is the ability to create a custom login page template that can later be used on other websites. Naturally, it comes with all the essential features necessary for a login page editor.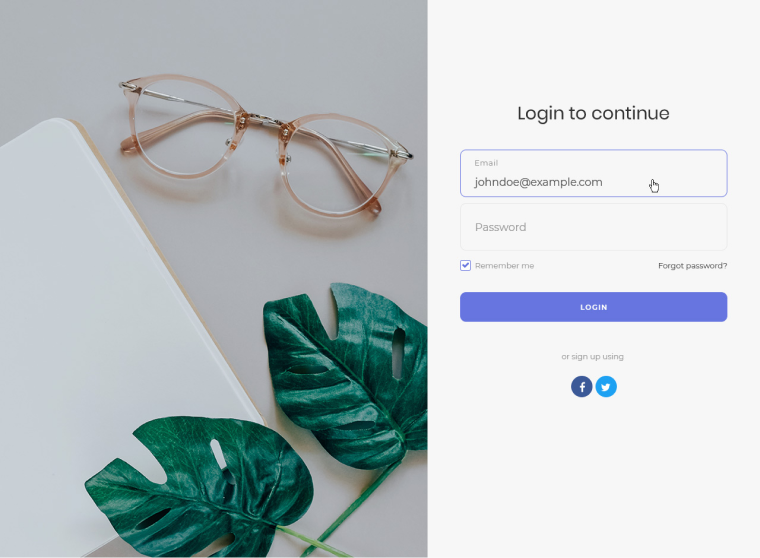 This custom login page plugin is designed to be used by beginners and professional developers. Having even a little experience editing WordPress themes will make it very easy to use this plugin's user-friendly interface. With this powerful tool, you get complete control of creating a custom logo, background, and login forms for a unique login page. Plugins like this one make an impression that they are an essential part of your website layout.
FAQ
Can I customize the WordPress login page with a 0-coding experience?
Yes. You can do that using custom login page plugins.

Can I switch the WordPress logo on the login page?
Yes. Most of the WordPress login plugins give you that option.
Are login plugins free?
Some of the plugins have both free and premium versions. Others are paid only.

Why should I customize the login page?
Custom login page improves UX, navigation, site security, and branding.
How can I use the same login page styling for multiple websites?
Choose a customization plugin that has the option to create custom login page templates.
Does customization increase the login page load time?
The number, type, and weight of elements used on a page are some of the factors that affect page load time.
Sum Up
Creating a custom login page has several benefits if the site has multiple users that interact with the login page daily. It enhances the overall user experience by applying eye-catching designs, makes this page an integral part of the website, and improves navigation by adding links, social icons, and call-to-action buttons. When creating a site for a client, it is better to change default login features to demonstrate attention to detail and control over all aspects of WordPress developer skills.